Enterprise-wide information management
The Claromentis Framework enables companies to transform the way they do business through efficient information management and joined-up processes. It is a modular solution that supports smart working by providing dynamic Intranet/Extranet capabilities, sophisticated collaboration tools and totally integrated content, document, sales, project and process management applications all accessible within a single portal environment.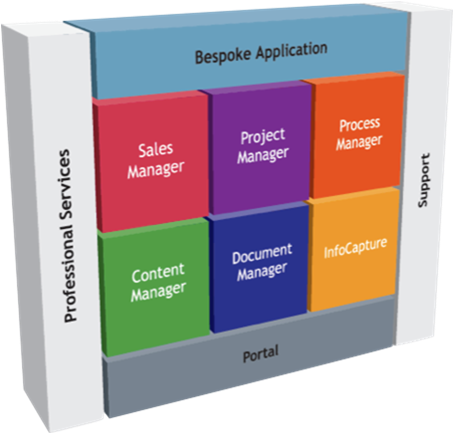 Tailored process management solutions developed by Claromentis consultants

Automated business process solutions for form-based workflows
Claromentis business applications and tools
End-to-end document lifecycle management tools support collaborative document creation and provide tracking and control mechanisms, as well as ensuring easy user access.

Comprehensive tools enabling the creation, editing and publishing of dynamic, permission-based or public-access websites

Sales support tailored to your lead management process

Schedule timescales, track resources and monitor progress with robust management tools

Create customizable e-forms to automate process.
Dynamic Intranet/Extranet functionality

Collaboration tools

Access to other business application software within the Claromentis Framework